Steve Miller's Back Porch Jug Band -
More…style="font-size:28px;">Back Porch Jug Band--- Come to an upcoming gig July 2023 of classmate Steve
Miller.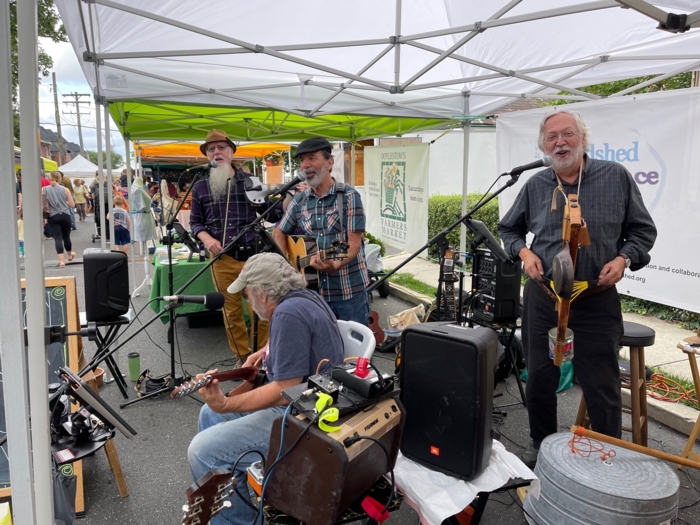 Jane Miller, Steve's wife and one of the 65 Girls Lunch crew gave us these dates where he and bandmates are scheduled to play:
Saturday, July 22 - Great Barn Taproom, Warrington 4-7 pm
Sunday, July 23 - Roadhouse@ More than Q, Lambertville 1-3 pm
Saturday, July 29 - Wrightstown Farmers Market - 9 to noon
Come and say "Hi" and hear some good tunes with different instruments. Here is a photo of Steve and the Back Porch Jug Band in July 2021 in Doylestown.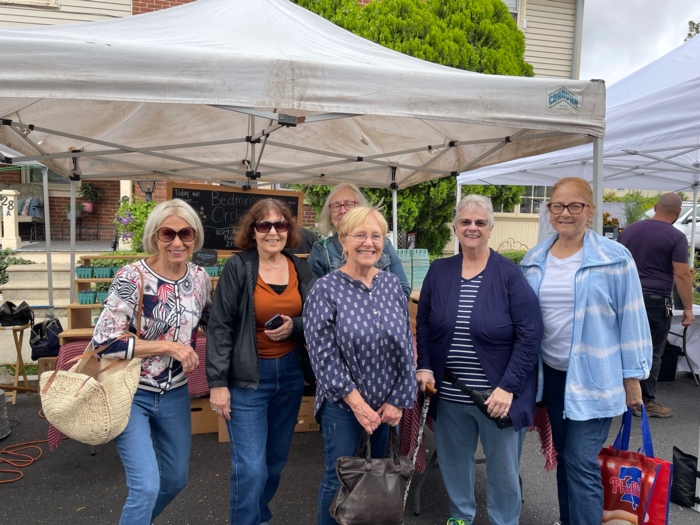 This is a photo from Doylestown Market in July 2021 Gale, Pam, Jane Miller in back, Jeanne Fay Transue, Diana Williams Weiss and Betty Eppler Kulick.