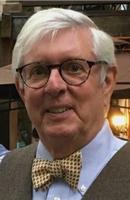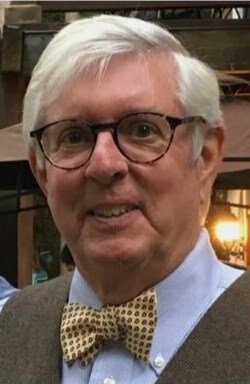 Alexander Newton Gish III, 73, passed away March 19, 2020. Alex was born in 1946 in Little Rock Arkansas to Alexander Newton Gish, Jr. and Dixie Gish (nee Hanby). He grew up in Bucks Co., Pennsylvania with his father and step mother Elizabeth (Dolly) Gish. Following graduation from Council Rock High School, he enlisted in the U.S. Navy. After four years in the Navy (1965-1969), including a tour of Vietnam, Alex cashed in his G.I. Bill at Whittenburg University, graduating with a degree in physics and teaching. Following a stint as a science teacher in Searsport Maine, Alex's hobby for radios turned professional when he took a job as a Radio Electronics Officer. He spent 18 years in the U.S. Merchant Marine, traveling the world including Europe, the Mediterranean, Asia, South America and the Caribbean.

Alex met Paula, his wife of 38 years, in Easton, Maryland, where they were married in September 1981. A man who didn't fit any mold, Alex's passions included clock and pocket watch repair, ham radio (WB1GNL), Nascar, classical music, satellite dishes, bow ties, Crumpton auction, pinot grigio, vegetable gardening, astronomy, hot dogs, Oriental rugs, and historic farmhouses of the Eastern Shore of Maryland. Alex is survived by his wife Paula Gish (nee Pabst), sons Dylan and Casey, daughter-in-law Brooke Usrey, grandbaby to be, brother James Gish (Carol) and Sister Gail Mohsenian (Javad) and numerous nieces and nephews. In lieu of flowers, Alex's family requests donations be made to one of his favorite organizations, the Animal Care Shelter of Kent County, Maryland. Donations can be made at www.kenthumane.org.

To Plant Memorial Trees in memory, please visit our Sympathy Store.
Published in Kent County News on Apr. 14, 2020.
https://www.legacy.com/obituaries/myeasternshoremd-kent/obituary.aspx?n=alexander-newton-gish&pid=195975797